Icarus Nodes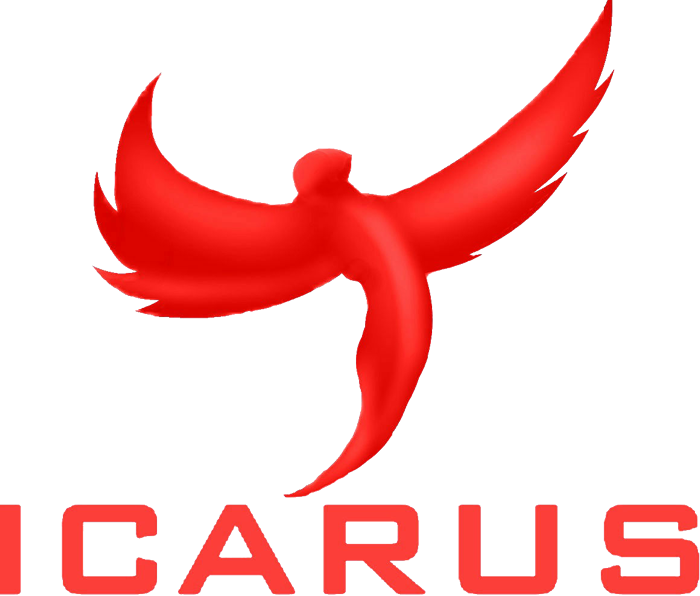 New powerful WiFi nodes called ICARUS have been developed by NITlab team. The new NITOS testbed will be comprised by Icarus nodes and will be deployed in an isolated environment at University of Thessaly's campus. Experimenters will be able to run and evaluate demanding processing algorithms and protocols in a large scale testbed. Icarus nodes are equipped with 802.11a/b/g and 802.11a/b/g/n wireless interfaces and feature new generation intel 4-core cpu's and new generation solid state drives.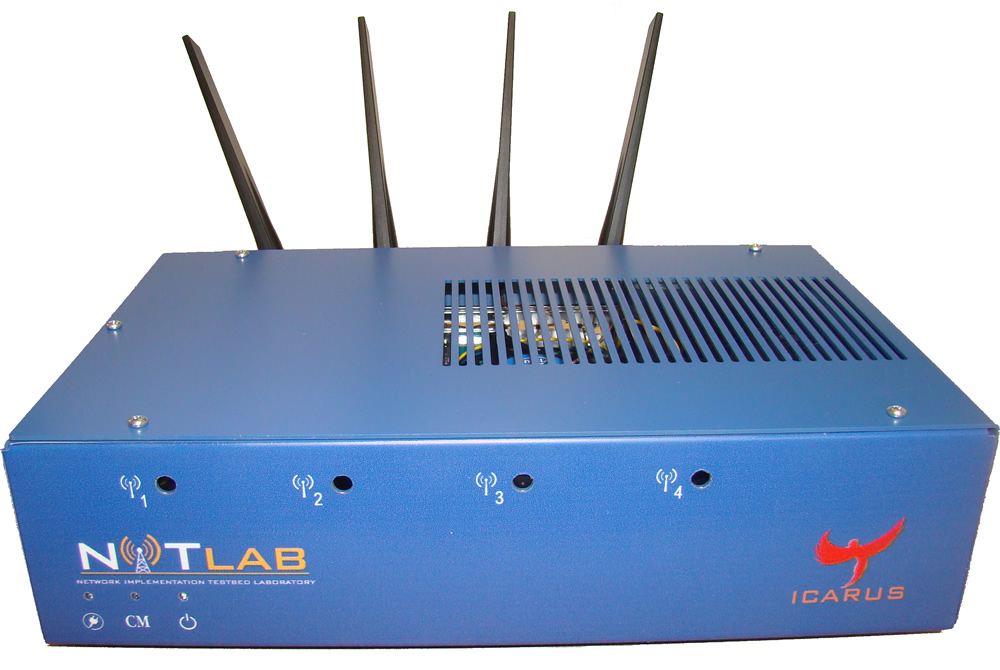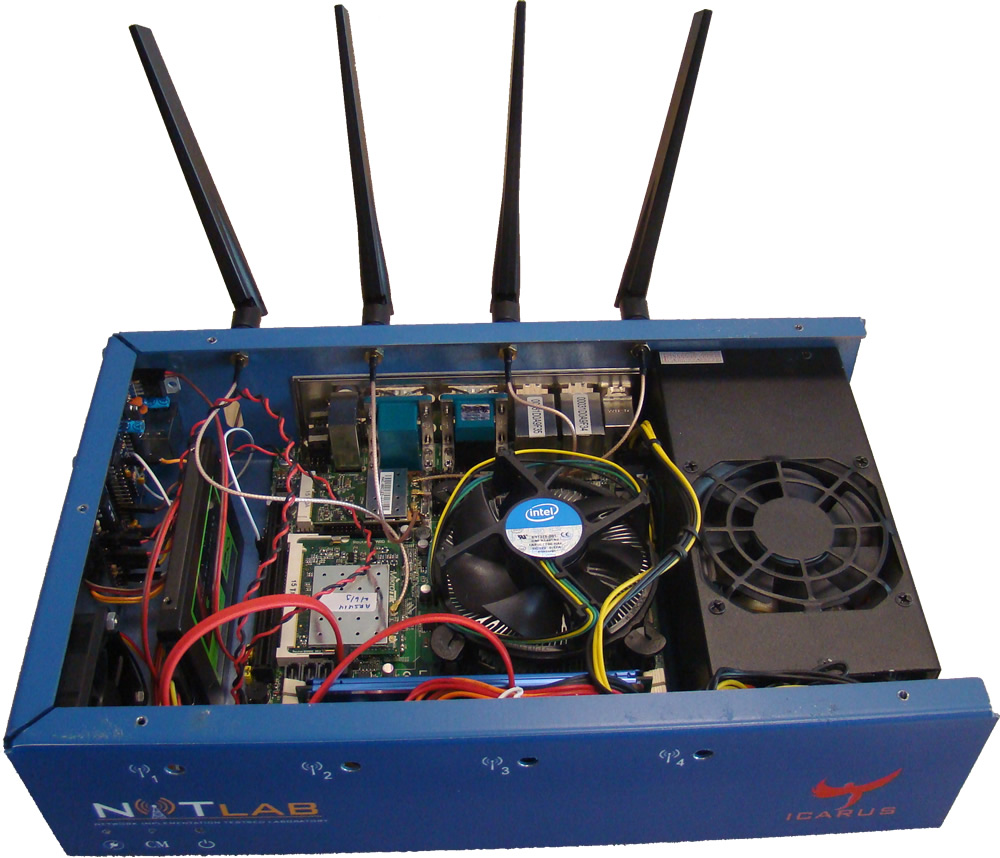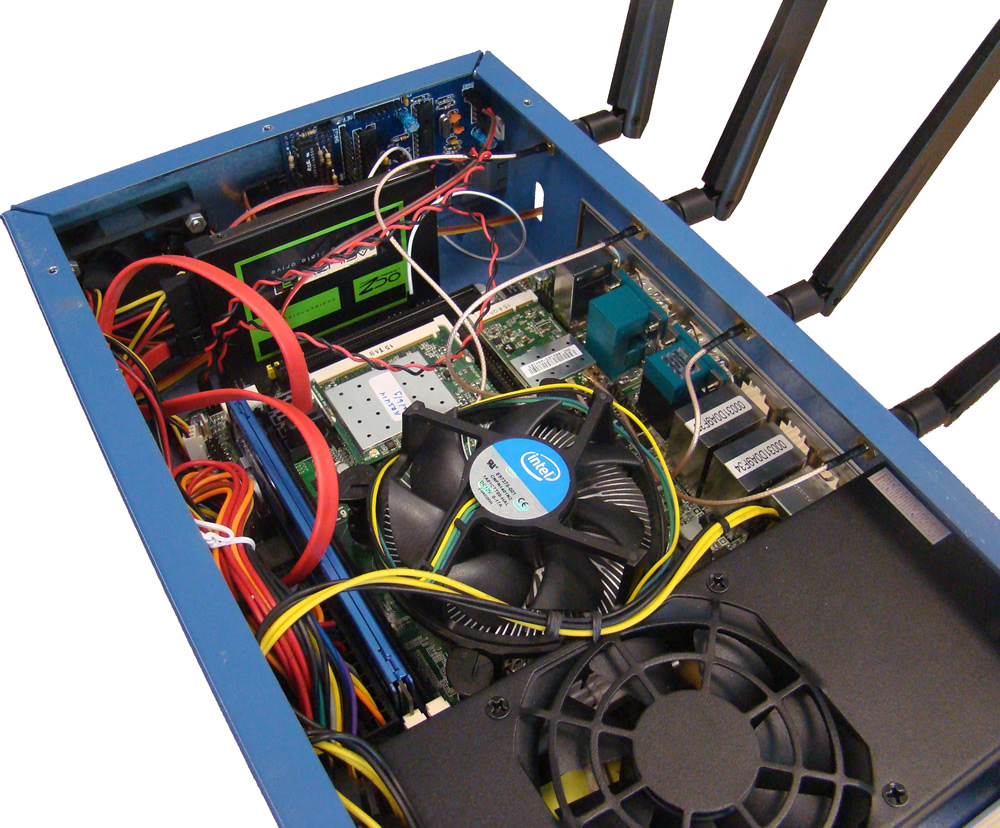 Specifications:
| | |
| --- | --- |
| Motherboard | Features two Gigabit network interfaces and supports two wireless interfaces |
| CPU | Intel® Core™ i7-2600 Processor, 8M Cache, at 3.40 GHz |
| RAM | Kingston 4G HYPERX BLU DDR3 |
| Wireless Interfaces | Atheros 802.11a/b/g   &   Atheros 802.11a/b/g/n (MIMO) |
| Chassis Manager card | NITlab CM card |
| Storage | Solid state drive |
| Power Supply | 350 Watt mini-ATX |
| Antennas | Multi-band 5dbi , operates both on 2.4Ghz & 5Ghz |
| Pigtails | High quality pigtails (UFL to RP-SMA) |
To control and monitor Icarus node's operation we use NITlab's Chassis Manager Card (CM card). A tiny web server is running on CM card and serves http requests such as power on/off and reset commands. Further more, CM card can support real time sensor measures, since it can be connected with temperature & humidity sensor as well as with light sensor.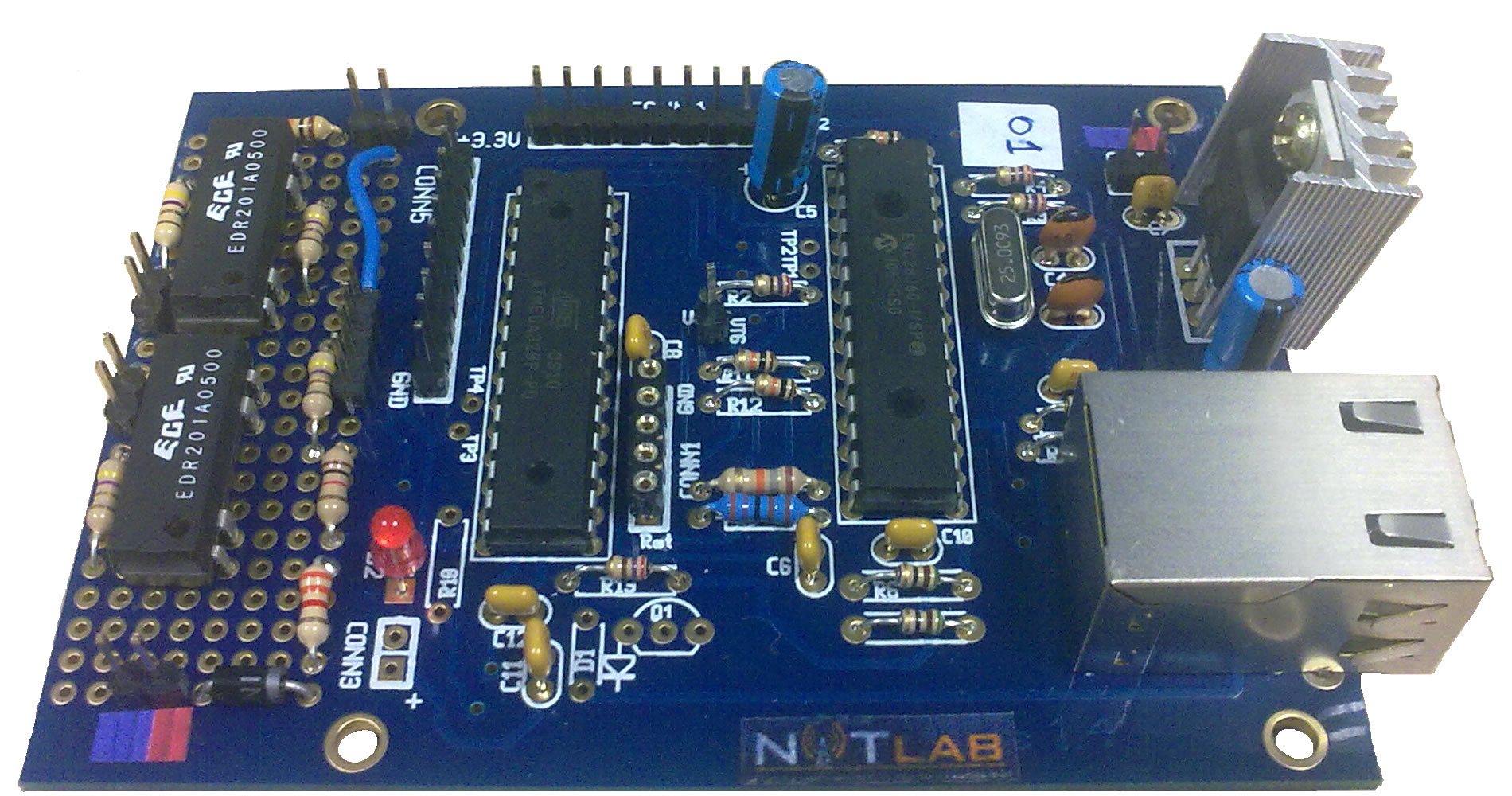 Three leds on the frontage are used to indicate operation status of Icarus nodes. More specifically the blue led indicates that the node is powered on, the red led is flashing when the cm card serves a request and the white led indicates that the node operates on running mode.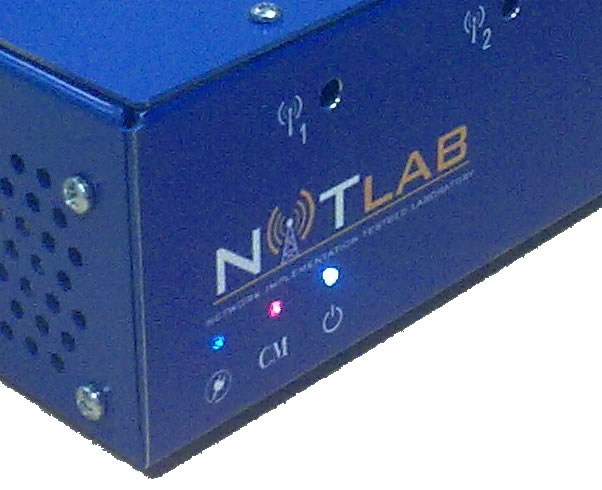 Our new node's name and logo, Icarus,  are coming from Greek mythology and symbolize a human with flying skills.
We have 3 guests and 1 member online