NITlab participated in DSI Fair, 1-2 February 2017 and hosted the MAZI project full Group meeting during 30-31 January 2017, in Rome, Italy.
In Digital Social Innovation Fair (DSI) 2017, NITlab hosted an exhibition booth with interactive demos presenting the latest achievements of the project. Our demonstration consisted of three different MAZI zones:
The Official Guestbook for the DSI Fair. The event's participants were able to pass by the MAZI booth, connect on a Wi-Fi network and write their impressions for the event in a web application.
The latest MAZI toolkit Admin Interface, which enables a user to configure a MAZI zone and adjust it to his/her needs. Parameters including but not limited to name of the Wi-Fi network, password of the Wi-Fi network and Internet access are very easily configured with one click through this Admin Interface.
The Berlin Pilot prototype, which serves as a tool to generate, archive, synthesize and broadcast knowledge.
Photos from the booth: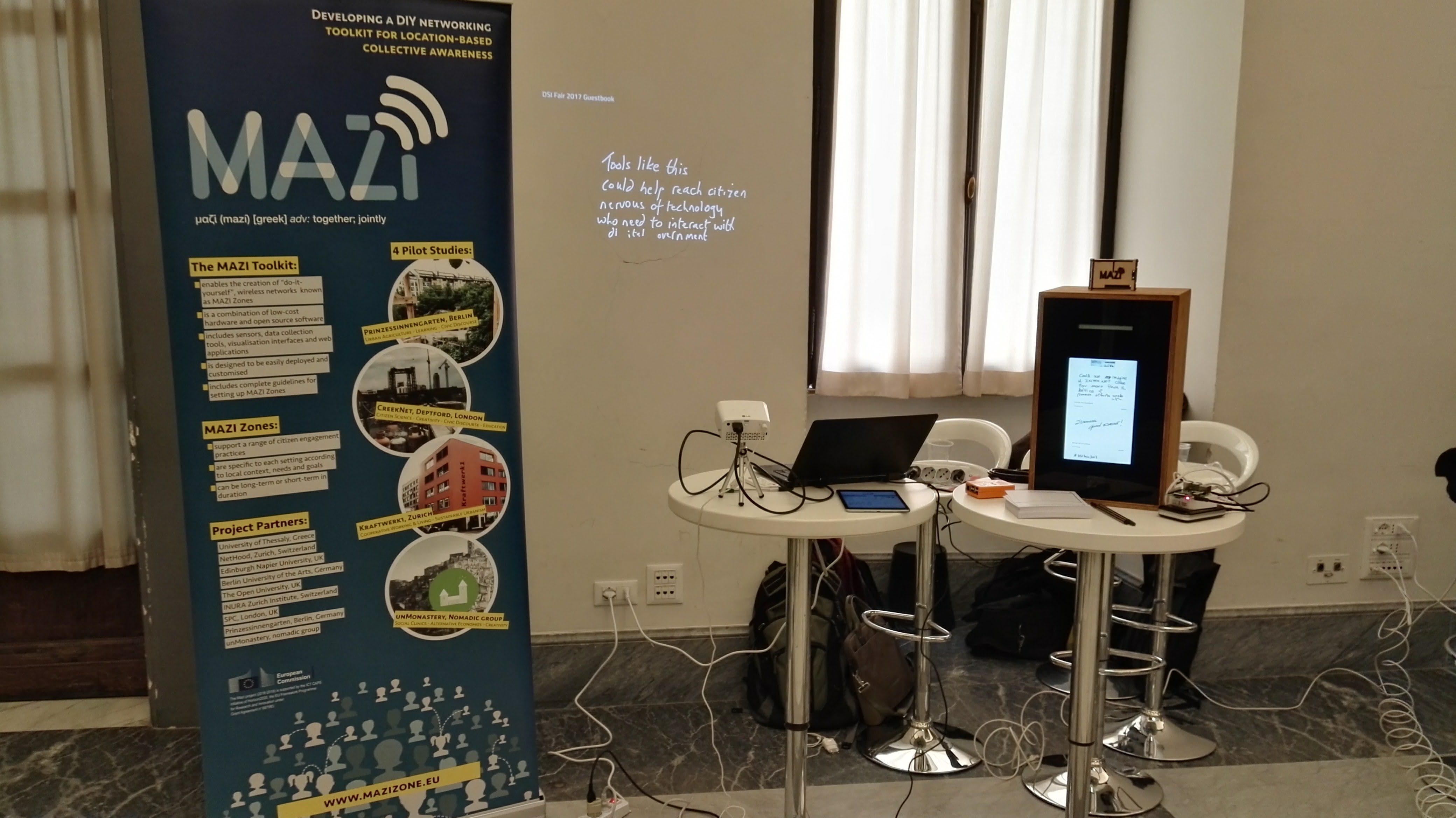 ---
In the MAZI full group meeting, we presented the latest progress of the project, discussed important issues of the consortium and decided our future steps towards the release of the next version of the MAZI toolkit.