Due to the necessity of mobile experiments at NITOS, UTH has developed a prototype mobile node. We exploit iRobot Create platform and an Alix motherboard, which is mounted on it. The mobile node is also equipped with a camera, which is used to recognize predefined patterns that are located in certain places in our Laboratory. The mobile node navigates in the room and after recognizing a specific pattern it does a specific movement (turn right/left, stop).
Alix motherboard features two wireless interfaces (Atheros AR5006). The first is used to control the node while it provides wireless communication in order to configure the predefined movements and start moving the robot, while the second one can be used for experimentation. The motherboard is powered off by the robot's battery and is highly power-efficient.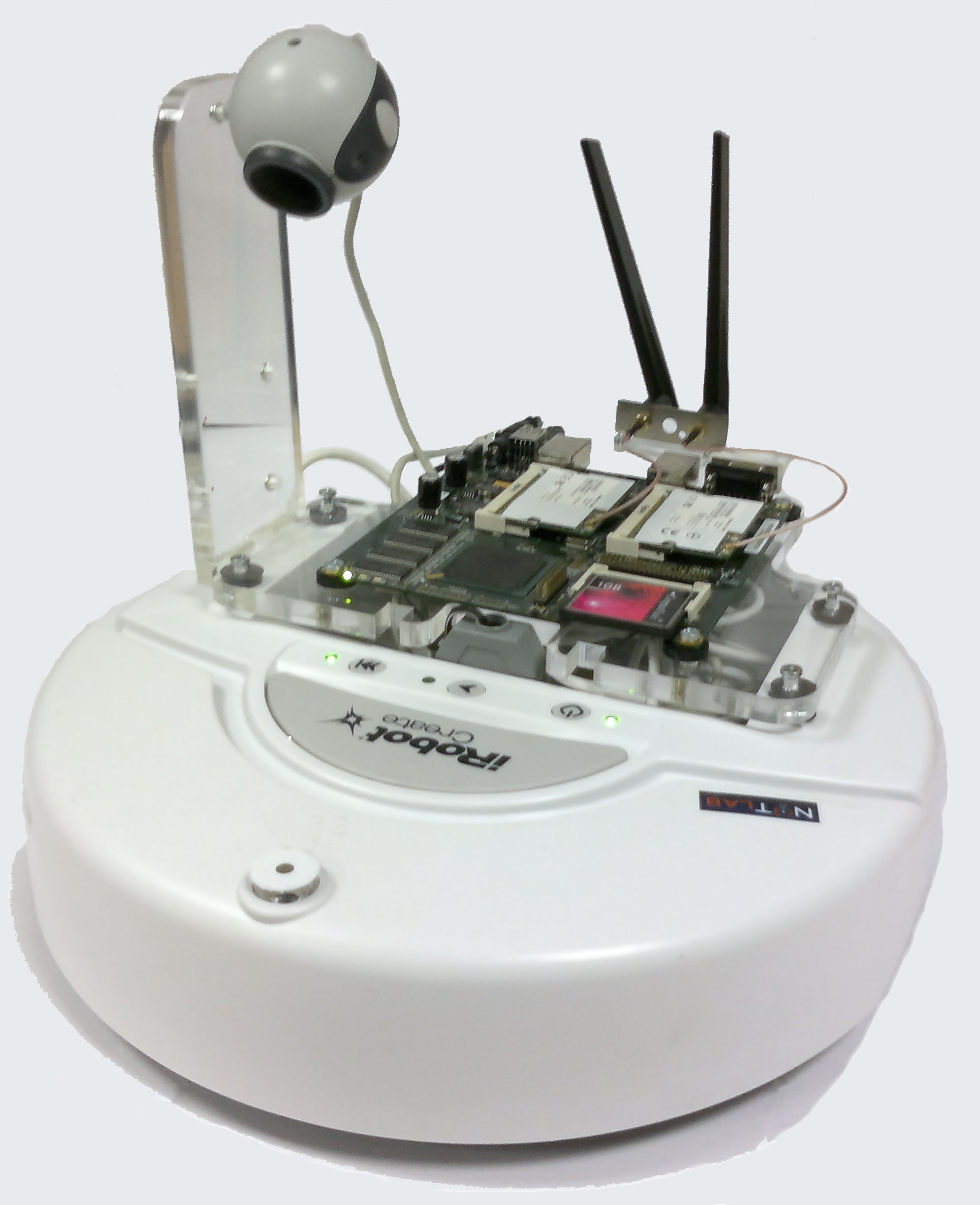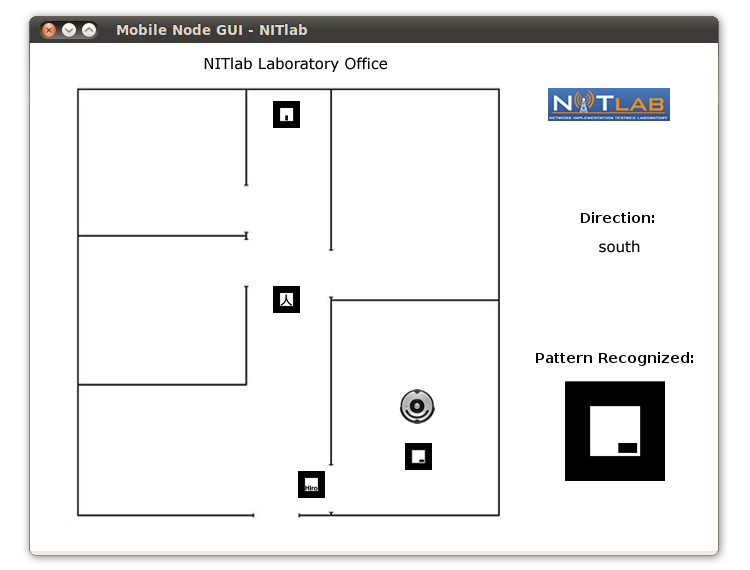 Currently, we are in the process of expanding the abilities of our mobile node by training the camera software in order to be able to recognize more patterns by using orientation tracking, so that the user is informed about the exact angle under which the specific pattern is detected. Moreover, we plan to develop five additional robots and deploy them in the new testbed that we are developing.